Visiting DeSoto County
DeSoto County has a lot of interesting activities on offer, and below we have gathered a few examples.
Canoe at the Peace River with Canoe Outpost
Canoeing and kayaking among the moss-covered cypress trees on the Peace River is a wonderful experience, and your chances of spotting birds and other wildlife are high when you use this peaceful mode of transportation.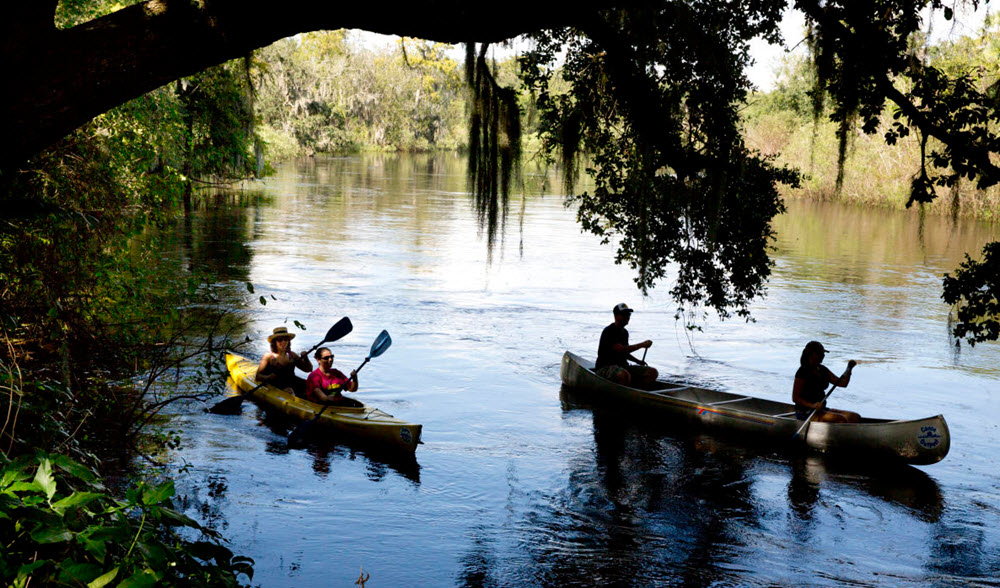 One of the local DeSoto companies that arranges canoe tours is Canoe Outpost, based 2 miles west of Arcadia. In addition to half-day and full-day canoeing tours, they can also help arrange overnight camping trips for one or several nights, and they are very knowledgeable when it comes to hiking trails, fossil hunting, and wildlife viewing in the Peace River area.
Experience the thrilling Arcadia All-Florida Championship Rodeo
With a history going back to 1920s, the Arcadia Rodeo is the oldest one in Florida. It was founded because local members of the American Legion – a U.S. War veteran organization – needed to raise money for a building and decided to host a rodeo to make it happen.
Today, the Arcadia Rodeo hosts events such as bull riding, saddle bronc riding, steer wrestling, calf scramble, tie-down roping, team roping, and barrel racing. The gates open at 11 am, pre-show events starts at 1 pm and the main event begins at 2 pm.
Emerge yourself in four different Floridian ecosystems at Babcock Ranch
Babcock Ranch is the place to go if you want to experience four of Florida's different ecosystems, including the alluring Telegraph Cypress Swamp habitat. Examples of wild animals that you may spot during a 90-minute tour through Babcock Ranch are alligators, wild hogs, deer, wild turkeys, and sandhill cranes.
Join the Lions, Tiger & Bears north of Arcadia
Lions, Tigers & Bears is a 40 acre animal refuge and rehabilitation facility. Discarded exotic pets and non-releasable rehabilitated wildlife get a forever home in this Florida upland oak and pasture habitat north of Arcadia, which also serves as an important haven for wild Floridian species. At the rehab facility, injured and orphaned Floridian animals are rehabilitated to be released into the wild again.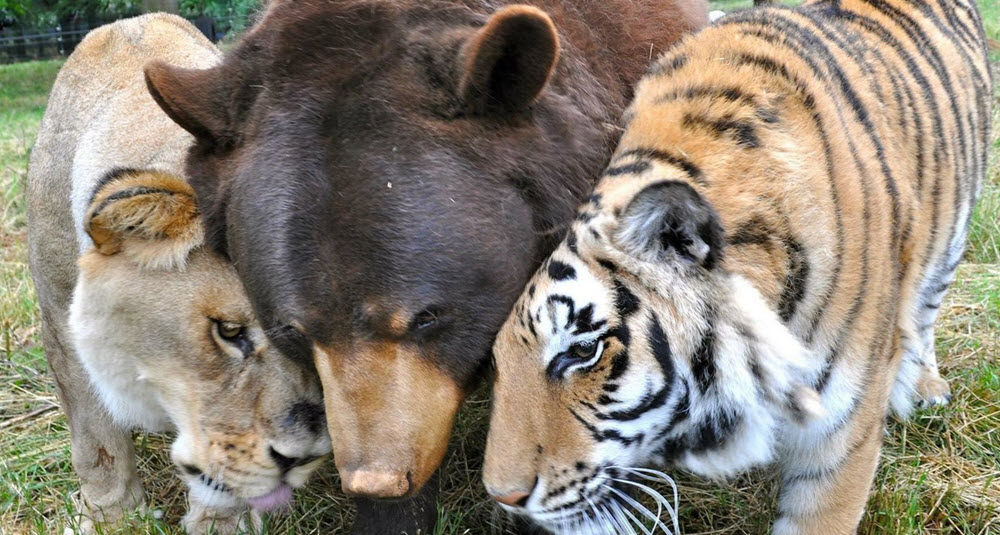 Jam with the Heartland Bluegrass Association at the RV Park
The Heartland Bluegrass Association typically meets the 4th weekend of each month at Craig´s RV Park in Arcadia. The jamming starts on Friday evening and continues throughout the weekend. Some people come to participate in the jam sessions, while others prefer to just enjoy the music and the social atmosphere
Admission for non-members are $7 per person. A family membership costs $25 per year.
The most visited part of the weekend is Saturday 1 pm – 4 pm, when bands do a bluegrass show on the stage, and concessions are available.
At the RV Park, designated Bluegrass lots are available for rent from Friday morning to Sunday morning, on a first come first serve basis.
Tip! A slow-jam workshop for beginners take place on Saturday morning, for guitar, mandolin and banjo.
Brace yourself for an exciting airboat tour
Airboats are great for getting around in the wetlands of DeSoto, and Upriver Adventures is a local enterprise that gives you the best of both worlds. With them, you can experience an exhilarating fast-paced trip in the airboat, followed by a a slow-speed tour where the airboat moves more peacefully to give you a better chance to enjoy the scenery and spot big reptiles and other wildlife along the Peace River.
Kick back at a rustic DeSoto sea-food shack
In DeSoto, the traditional way of enjoying freshly caught and prepared sea food is of course in a sea-food shack. One example of a place that follows this tradition is Peace River Seafood on Duncan Road in Punta Gorda, where local catches of crab, shrimp, grouper fish and more are served up in a 1927 Cracker cabin. This is a relaxed and rustic environment where old newspapers cover the tables and your order of crabs will come with a suitable mallet for cracking them open.
There is an adjacent market for fish and seafood in case you want to bring something home to your own kitchen.